Our Story
We got bit by the real estate bug in college and it hasn't left us since.
We started investing in rental properties, mini-storage, and commercial office buildings on a small scale. But, one big passion that has grown for us over the years is learning how to leverage technology to help us do things easier, more quickly, and get better results.
Building our first real estate website back in 2003 that began to generate free motivated seller leads online within weeks of it going live. Since then we've refined our marketing systems, website platforms, and overall strategy on what it takes to drive leads online in multiple different industries and have brought in over 1,253,267 real estate related leads online in the past 5 years alone.

If you want to see how Carrot can help you on your path to success and provide you with a consistent and predictable pipeline of highly motivated leads then take an interactive demo today.
Learn More About Carrot
We Love Marketing, Technology, & Helping Entrepreneurs
Real estate is our roots, but marketing, technology, and entrepreneurship are our passion. We decided to take that passion, experience, and knowledge and create the best website system for real estate investors that does the important things and none of the fluff.
If you're looking to finally have a real estate investor or agent website that gets search engine rankings and drives you free seller and buyer leads, to be able to take full control of your site from start to finish so your brand is unique to your target market and does not feel like just another template website, to generate leads the RIGHT way and be easy for you to run yourself, you're looking in the right place.
Our Business Idea
Our business idea is to provide a platform for Real Estate Professionals to become the authority in their markets through sustainable marketing tools that enable them to get off of the marketing hamster wheel grind.
Our Core Values
Be a Beacon of Positivity & Possibility
Have Fun & Be Different
Take Initiative & Show You Care
Craft Amazing Experiences
Adapt, Evolve, & Always Improve
Add Humanity To Business
The Carrot Company Advantage
As you know, there's no shortage of real estate investor and agent website templates on the market. Prices range from $1,500 upfront and $100/month to the low end of $10/month. But we felt there was a gap and real estate investors and agents haven't been served with what they truly need.
Where all of those other systems make up for cool features like deal analyzers and other fancy doodads, most of them lack the important things. After all, all of those fancy features aren't worth much if you can't get consistent traffic to your site, build credibility from your site when they get there, and convert them to customers from there. Many of those systems are great, but most investors and agents just don't need all of those features or added expense.
We focus on building clean, professional, flexible, and effective websites for real estate investors, agents, and entrepreneurs in other industries as well, to help you grow your business, gain brand identity, and live the lifestyle you want to live.
Ready to join the Carrot community? You'll like the weather over here :-)
amazing team members
states
unified vision
Meet the Carrot Team
Trevor
CEO
Trevor cut his teeth in real estate in college and through years of trial and error, learned how to generate leads online effectively through inbound online marketing (to the tune of 84,000+ real estate related leads and counting). He leads the Carrot team and focuses on helping members get the result they want. But, away from the business, Trevor loves mountain biking, golfing, and spends most of his time with his wife and 3 young kids.
Chris
Co-Founder & CTO
Fueled by gallons of coffee, Chris leads the design, development, and general nerdiness that makes Carrot run.
Admin
We are a team of admin warriors ready to tackle even the most challenging chaos, bringing down the naysayers who don't believe the impossible can be achieved. We combat reality by magically turning genius, yet crazy ideas into action and success. Fear us as we're unstoppable!
Jen
Executive Assistant
Jen is the one behind the scenes keeping Carrot running smoothly! Not only is she Trevor's assistant, but she also coordinates all our team events and adventures, mails out swag bombs to our members, and about a million other things in between. On top of that, she has 3 amazing kiddos who she loves spending time with and loves that Carrot gives her more opportunities to do that.
Customer Experience
Every day we strive to support our members and find success using Carrot. Whenever there's a problem our members have, we're there. Whenever someone needs help, we're there.
Pete
Senior Director of Customer Experience
Pete has many passions. The biggest among them is connecting with people individually, learning about them and their needs, and supplying them with the information and tools to ensure their success. He has been involved in real estate for many years and has found a new level of enthusiasm for helping others with their journeys. A sports enthusiast, Pete enjoys all things sports; but loves scuba diving and martial arts above it all.
Mason
Adoption Team Lead
Mason is a people person who loves helping people learn to help themselves. His two favorite things are helping people get to that aha moment and food. If he's not hanging out with his wife or his friends, you can catch him playing video games, cooking, or making his own hamburger meat. He also will refuse to talk to you if you call it "pop" instead of soda.
Nathan
Onboarding Team Lead
Nothing excites Nathan more than music, technology, and helping others… except for maybe fine cuisine. Specializing in problem-solving, he is here to find the easiest solution to your technical issue.
Rachel
Lead Management Team Lead
Rachel leads the team behind Carrot's lead management system, Investorfuse! Her strengths are in people management; implementation of projects, teams, processes, etc.; and stepping in when needed to fill in any gaps.
Beth
Community Manager
Beth loves to help people succeed through technology. When she's not helping Carrot customers, she loves walking and taking photographs in nature with her husband. She also likes chocolate and Diet Pepsi a bit too much.
Brent
Customer Success Manager
Brent loves talking to people, learning new things, and helping others grow. He strives to get better every day. He's married to his high school sweetheart, and they have four crazy boys. He loves the Chicago Bears and Chicago Blackhawks, and he also loves playing strategy board games. He began real estate investing a few years ago and loves taking a broken house and making it beautiful!
Peter
Account Manager
Peter has a big love for his family, any dog breed with an oddly shaped body, and sugar. He combats his love for sugar by being both quick on his feet and with his response times to Carrot customers.
Will
Account Manager
If he's not off enjoying the PNW with his wife and daughter, Will is playing music, baking cookies for friends, or baking off a fresh loaf of sourdough bread. His love for pizza, single malt scotch, and drinking a good bottle of wine with friends is hard to beat. His passion for connecting with customers and solving their issues is one area where he feels confident and fulfilled. Oh, AND if you ever want to join him on the disc golf course, he would be thrilled to play!
David
Account Manager
Though a city-dweller day-to-day, David spends as much time out in nature as possible, exploring and photographing the rugged coasts, old-growth forests, and snowy peaks of Northern California. At Carrot, David puts to work his passion for creative problem-solving and a commitment to lifelong learning to deliver superb experiences for our members.
Blake
Account Manager

Whether he's watching old movies, out on a drive, or just lounging around with his two dogs, Blake Always has a smile on his face! Blake's passion for music and corny jokes is what keeps him going! The only thing that makes him happier is when he can help someone else have a better day!
Erik
Onboarding & Strategy Specialist
When Erik isn't helping people succeed and prosper, he's continuously adding more stamps to his passport. He has been to over 15 countries and 3 continents. His goal is to go to all 7 continents before he turns 40 and hopefully have 70 or more countries done by then. When he's not planning his next travel trip, he's either at the gym getting fit, at the beach soaking up the sun, or with his huge family celebrating someone's birthday.
Professional Services
Here on the Services team, we pride ourselves on the collaborative work environment that we've created. We genuinely enjoy the work that we do on a daily basis and we love the people that we work with! On this team, we value each other greatly and aim to support each other in everything that we do.
We strive to never compromise on the quality of work that we produce and we're always looking for ways to provide our customers with a "wow" experience.
Emily
Services Project Manager
Emily enjoys helping people in any capacity that she can and is motivated by the growth and welfare of others. Practicing mindfulness and gratitude helps her stay grounded and appreciate this beautifully imperfect world. When not doing Carrot things, she can be found exploring on a curiosity-driven adventure with her husband, appreciating the magical powers of music, teaching her dog human behaviors, or feeding people tasty kitchen creations.
Nate
WordPress Web Designer
Nate is passionate about bettering his community by creating innovative and engaging designs. A daydreamer, he is always thinking of new and exciting ways to communicate ideas. At home in Michigan, he enjoys drawing, painting, snowboarding, and kayaking. He loves trying new things and hopes to travel more and see the world someday.
Engineering
Together we strive to do work we love with people we care about, solve problems for our customers creatively and efficiently, and support other teams with data and automation. We produce high-quality software and the dankest of memes.
Chris
Co-Founder & CTO
Fueled by gallons of coffee, Chris leads the design, development, and general nerdiness that makes Carrot run.
Edrick
Sr. Software Engineer
Edrick is a tenured Software Engineer with a passion for helping grow careers and delivering useful product features. After hours, he is an avid musician and photographer. As a native Californian, he also loves getting outdoors with his family.
Josh
Software Engineer
Josh is a veteran full-stack web developer with ten years of experience in the WordPress stack. You can find him and his family in Florida, where he's usually entertaining his children or working on increasingly ambitious garden projects.
Matt
Lead Software Engineer
Matt is a full-stack developer and a Virginia native. He enjoys getting out into the woods for a hike, playing guitar, and good bourbon.
Joseph
Software Engineer
Certified anime enthusiast and seasoned coder. When Joseph isn't coding he loves spreading his knowledge of the web to the masses. #sensei
Alex
Lead Software Engineer
While working, Alex has a passion for writing simple, effective Ruby code. Outside of work, he spends time reading books, disc golfing, looking for discs he lost while disc golfing, and playing board games with his friends.
Iris
QA Engineer
Iris has a passion for Automation and CI/CD. When she is not writing scripts or testing software, she is designing, drawing, or playing video games.
Ryan
Junior Technical Support Engineer
Ryan is a tech enthusiast and guitarist who loves helping others. Being in a band himself, he is big on community and sharing ideas. With a background in IT, he is passionate about troubleshooting and getting to the bottom of the issue.
Product
The Product team orchestrates ideas into reality, balancing customer empathy with business needs, and providing a layer of cohesion between all company functions.
Jonathan
VP of Product
Jonathan believes that well-made technology improves people's lives. To that end, he is passionate about understanding customer needs and collaborating with the rest of the Carrot team to plan, organize and build excellent software. Jonathan lives in beautiful Frederick, Maryland, where he enjoys cooking delicious meals for friends and family, reading great books, and getting outdoors with his wife and three dogs.
Alex
VP of Strategy
Alex loves to research and learn. His curiosity sends him down rabbit holes in Carrot's data, product, and industry. You can find him organizing thoughts, testing crazy ideas, and making simple spreadsheets to help Carrot figure out the next steps. When not at work – you will find him golfing, reading, or in the outdoors with his friends and family.
Grady
Product Manager
I love helping people figure out how to take an idea from inception to reality. Drawing out the blueprint to accomplish a goal and implementing the plan is what gets me going. I also enjoy getting in a good run or swim and singing in a choir.
John
Product Manager
John joins the Carrot team from Investorfuse! He has helped thousands of real estate investors systemize their businesses. He created InvestorFuse to help investors get free from the weeds after his experience working with hundreds of investors building customized CRMs. John enjoys conducting turtle research with his family in his spare time.
Taylor
Associate Product Manager
As a team-minded collaborator and relationship-builder, Taylor is always ready to listen and help others succeed. A self-proclaimed amateur backyard gardener and biscuit maker, he is fully at home in the PNW and counts it as a blessing to be able to make a meal for friends and take a short walk up to Mt. Tabor with his wife on a summer evening.
Jesse
Associate Product Manager
Jesse is passionate about connecting with people and building long-lasting, powerful relationships that she can continue to learn from. During her off time, she is an avid reader and loves exploring the Portland Metropolitan Area. She is always looking for the best eats or a new dish to share with family & friends.
Katie
Senior Product Designer
Katie loves visual design and bringing ideas to life! She specializes in designing user interfaces, and loves building, improving, and maintaining design systems. In her spare time, she loves looking at and making art!
Chanelly
Digital Designer
Chanelly is a San Diego-based designer with a strong passion for solving problems and breaking down barriers. Helping out with all things design for both marketing and product at Carrot! She is the mastermind behind our illustrations throughout the sales site. Outside of work, she likes making art, playing video games, and exploring new things/places with her loved ones.
Shaun
Technical Business Analyst
"I am here to make sick-looking sites and brighten people's days." Shaun takes what you give him makes it look great and still performs like a champ. He loves family, friends, and having a good time. Travels the world just to see what is on the other side. Here to help you shine.
Mallory
Customer Education Manager
Mallory loves learning, teaching & sharing knowledge. She lives in New Orleans and started learning digital marketing while running her own handmade business and selling at craft shows in the early 2000s. Her favorite costume moments include dressing as Cher, David Bowie, and a cassowary, the world's deadliest bird.
Cameron
Product Analyst
Cameron is a long-time Carrot user and digital marketer joining the team to lead our conversion optimization and testing process. He's passionate about continually innovating and exploring new ideas. When he's not knee-deep in spreadsheets and data, he likes to spend his time hiking the mountains of Western NC, spending time on the lake, and endlessly refreshing Twitter.
Sales Team
The Sales team impacts the customer experience by helping people choose the right products and services with Carrot, building and maintaining relationships with our high-level members, and empowering them to see success faster.
Ryan
Director of Marketing & Sales
Ryan is passionate about growing companies and leading teams to conceptualize, create, and execute innovative marketing campaigns. He spends his summers surfing, hiking, camping, and winters traveling to warm places.
Wesley
Sales Development Representative

I'm a mellow, "go-with-the-flow" type of person who willingly embraces any adventure that comes my way. I'm always looking for new music to listen to or new recipes to try, so all suggestions are welcome. I love helping others reach their potential and see what obstacles they can overcome, and hopefully making them laugh along the way.
Carlos
Account Executive
Carlos leads the sales motion for Carrot's lead management system, Investorfuse. He loves learning about psychology & playing soccer!
Kayla
Affiliate Program Manager
I'm a PNW native who loves backpacking, hiking, and skiing across the mountains of the western U.S. and southern B.C. My favorite thing is to find a quiet alpine lake and watch the sunrise with a hot cup of coffee. I'm a curious soul who passionately pursues growth and connecting with others on a deeper level – that's where all the gems are. Having open and vulnerable discussions about goals, struggles, wins, and everything in between sets my heart aflame.
In Loving Memory of Adrian Nez
On September 30, 2021, the world lost a very special soul. Adrian was a veteran Carrot team member, an amazing father, a loving husband, a loyal friend, and a follower of Christ who showed his care for others in incredible ways. Adrian was a servant of everyone he came in contact with, whether they were Carrot customers, strangers, family members, or friends. He was always on the lookout for ways to bless others & bring a smile to someone's face. Here on the Carrot team, we are committed to honoring Adrian's memory by continuing to serve others in the example that Adrian set. We love you, Adrian! You'll be missed, but never forgotten. 🧡
Marketing
We strive to create honest and valuable marketing that we would be happy to receive ourselves. This requires careful strategy, attention to detail, and never half-assing it.
Ryan
Director of Marketing & Sales
Ryan is passionate about growing companies and leading teams to conceptualize, create, and execute innovative marketing campaigns. He spends his summers surfing, hiking, camping, and winters traveling to warm places.
Brendan
Content Marketing Manager
Paid advertising and SEO get me going. My Goals: Have fun and help people reach their goals along the way. Family guy, traveler, runner, and a HUGE baseball fan.
Brady
Content Strategist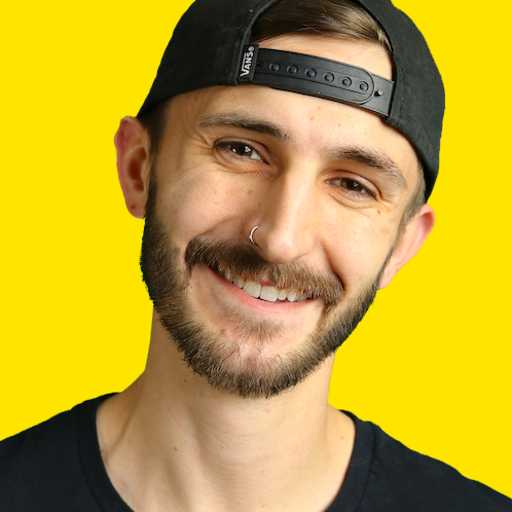 I love my job. I get to produce podcasts and create videos for Carrot! My main passion in life is helping others find their own comeback story. Storytelling, conversation, and writing music are what fuel that passion. Outside of work, I'm usually out adventuring with my gorgeous wife and our crazy little boy. Also, I like Volvo station wagons way too much.
Stephen
Digital Acquisition Manager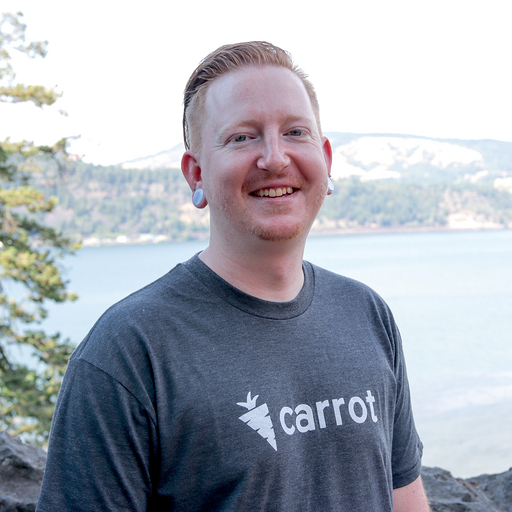 Stephen loves the psychology of how people use the internet and how to improve communication to help others make decisions that impact their lives. Home is Tahoe and when not snowboarding in the fresh pow you'll find me on the closest racetrack, playing some Xbox with my girlfriend, or at a venue enjoying some live music.
Brayden
Video Marketing Specialist
When I'm not behind a camera or an editing screen, I can be found planning trips with my beautiful wife, having overly choreographed Nerf battles with my son, building anything from dog houses to porches to wooden swords, and occasionally saving the world (again) with a PlayStation controller in hand. I enjoy videography, photography, design, and anything crafty or "maker." I pride myself on my collection of EDC gear and can almost guarantee to have the most in my pockets of anyone else in the room at any given time.
Bryan
SEO Specialist
Bryan is passionate about learning the intricacies of technical subjects and teaching them to others – mainly on the topics of sushi, SEO, and woodworking. Bryan gets more excited about SEO than the average person because he has seen how impactful it can be time and time again.
When he's not looking at the most recent search trends or doing content audits, you can find Bryan making sushi on YouTube, spending time with his family, or building something in his woodworking shop (it's just a glorified garage).
Operations
The Operations team is the oil that keeps the Carrot engine moving. We connect all teams together to ensure the efficient utilization of company resources. We help execute the vision of the Leadership team.
Angie
COO
Bio coming soon!
Jonathan
Senior Finance Manager
Jonathan values simplicity. He strives to make processes run more efficiently, translate data into actionable insights, and support Carrot's vision by leveraging KPIs to achieve targeted outcomes. When he's out of the office, he enjoys spending as much time as possible adventuring around with his wife, two-year-old daughter, and two Westies.
Danni
Operations Manager
Danni is a checklist nerd who likes to GSD. She gets a ton of joy out of serving the Carrot team & making sure that everyone is set up for success. When she's not working, Danni enjoys spending time outside with her two kiddos, coaching soccer, and catching up on her favorite TV shows.
Haley
Associate Operations Manager
Haley loves details, follow-up, and marking things off her checklists. She enjoys working on tasks that help make other people's lives easier and creating ways to visually track data and/or processes.
When not working, Haley enjoys road trips, camping, fishing, reading a good book, or spending time with her friends and family!
---
Be a Part of the Carrot Journey
When you join the Carrot team you're not just joining a new team, you're joining a family.
Want to come along for the ride?