Customer Services Coordinator – Hiring Now!
Remote • Full-time • Craft Amazing Customer Experiences
Carrot is looking to hire a full-time Customer Services Coordinator.
Carrot is a fast-growing SaaS company that helps small businesses, in particular, real estate investors and high performing real estate agents, cut through the clutter online to grow leads and revenue with our lead gen and content marketing tools. That's what we do… that's what we challenge ourselves to be the best in the world at. But our "why" is what truly excites us every single day we show up to work.
OUR WHY:
"To Add Humanity To Business and Help People Regain Time In Their Lives For The Things That Matter."
Learn more about what we do @ Carrot.com →
More About The Customer
Services Coordinator Position
As a Customer Services Coordinator for Carrot, your mission is to help our customers find success in business and in life. We strive to live and uphold the Core Values that we're so passionate about in each aspect of our work and personal lives.
Our mission is to add HUMANITY back to business and help people regain precious time in their lives for the things that matter.
We'll be honest, this is a demanding role that requires you to have high follow-through and pay close attention to detail. It's critical that we give our members an amazing experience when they purchase services from our Marketplace.
You Might Be A Match If…
Exceptional verbal, written and presentation skills.
Ability to provide a great customer service experience via phone and email.
6+ months of experience using WordPress
You live, eat, and breathe empathy and kindness (and a healthy dose of curiosity).
Ability to work effectively both independently and as part of a team.
Competency in Google apps, such as Drive, Docs, Sheets, and Slides.
Familiarity/Experience with CSS & HTML in a WordPress environment a plus.
Knowledge of document management, transcription, and other administrative procedures.
Ability to work on tight deadlines.
You're a bottomless well of patience and understanding.
You are highly organized and great at follow-through
You excel in structured environments and love to help create new processes.
You have an upbeat attitude and love working with people.
Must have 1 to 2 years of Customer Service/Project Management work experience (capacity may vary)
A heart of gold, a service-oriented mindset, and desire to get stuff done!
Goals & Responsibilities
Maintaining and monitoring project plans, project schedules, work hours, project budgets and expenditures.
Organizing, attending and participating in team meetings.
Documenting and following up on important actions and decisions from meetings.
Preparing necessary presentation materials for meetings when required.
Ensuring project deadlines are met.
Providing technical support as needed.
Undertaking project tasks as required.
Developing project strategies.
Ensuring projects adhere to frameworks and all documentation is maintained appropriately for each project.
Assess project risks and issues and provide solutions where applicable.
Ensure member expectations are managed towards the best solution.
Chair and facilitate meetings where appropriate and distribute meeting notes to all project team members.
Provide support through all project phases including but not limited to communication management, order entry, order tracking, scheduling, file maintenance, and completion.
Responsible for managing all assigned Concierge Setup tasks in a timely and excellent manner.
Learn More About
Carrot & Our Mission
Working At Carrot
Our Members Come First 🏆
We love helping our members generate leads and close deals. Making an impact on their lives fires us up. We share customer success stories daily.

We Love Innovation 📈
We love being on the cutting edge of technology and performance. If it helps our members generate leads we want to test and deploy it.

Leave A Legacy ♥️
We take our brand VERY SERIOUSLY. You will see orange everything when you join Carrot. We are passionate about positively affecting our communities.
We Love To Have Fun 🥕
Our culture is laid back and fun. We are a group of like-minded individuals all trying to achieve a common goal.
Who You'll Be Working With
Lisa
Customer Services Team Leader
Shaun
Designer & Technical Integrator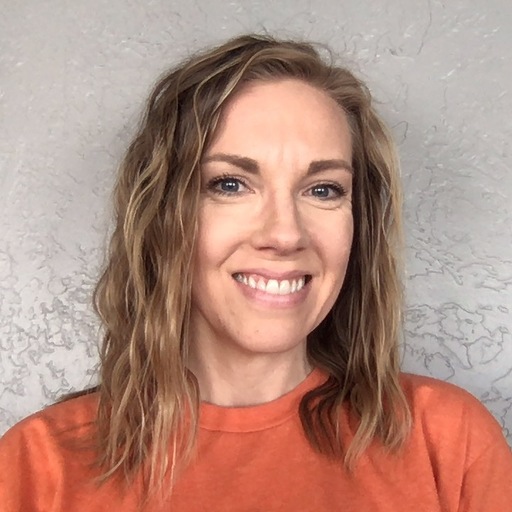 Kim
Customer Services Coordinator
The Serious Stuff
This position will pay a very competitive salary and bonuses along with other attractive benefits:
Paid vacation
Paid holidays
$500 per year to contribute toward a charity you're passionate about
Growth Perks:

Free Books: Reading a book to help you grow in your life? Awesome, we'll buy them for you
Courses / Seminars: If you find resources that will help you improve your skills in life/business… we'll pay for all or part of them
Gym Stipend: Physical fitness is a big deal… so we'll pick up the tab of your monthly gym membership up to $60/mo.

Performance Bonuses: From time to time when the team crushes it… we all get rewarded. These aren't scheduled bonuses, but we find that our team members are surprised by these perks
Health Insurance 75% paid for
401k Plan
The chance to learn in a fast-paced environment things that you'd never be able to learn in a large organization.
Position Closed – Please check back soon for open positions!